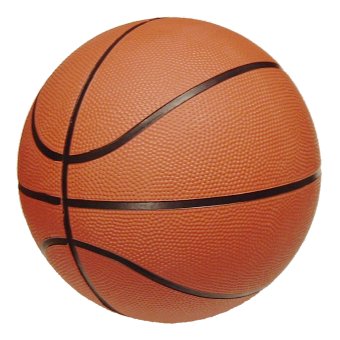 March madness is in full swing. Luckily, Pellet Envy is idol this weekend, because this is my absolute favorite weekend in sports. The Big XII is 6-0 in the first round of the NCAA tourney. My bracket is holding on, mostly due to the lack of upsets. Kansas battled past a scrappy North Dakota State opponent this afternoon. For those that don't know, Kansas has historically had a little trouble with first round teams who's mascot's start with the letter "B". Luckily, the hawks didn't let history repeat despite the
NDSU
Bison's Ben
Woodside
pouring in 37 of their 74 points.
Unrelated, the All Things
Barbeque
blog is listed in a
poll for best

barbeque

blog
.
ATB
started out slow, but is quickly gaining momentum thanks mostly to cousin Pam in Dallas. She's my favorite cousin. Honestly, I only have two and she was closer in age to me than her sister, so she was around more when I was growing up. (Sorry Pam, I guess you get to be my favorite by default.) She was usually the target of my pranks and practical jokes. Remember the disappearing ink on the brand spanking new cheerleader uniform
cuz
? Anyway, if you enjoy reading this drivel, click on the link in the upper
right hand
corner of this page and vote for All Things
Barbeque
. If you really like the blog, just place a vote for All Things
Barbeque
. After all, this blog is clearly blatant self promotion anyway. Seriously though, I appreciate your help and support.

Click to vote